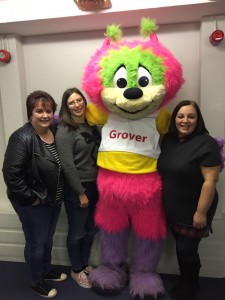 This year we are delighted to be part of Hazel Grove Carnival, but with a twist! We're very excited to announce that Independent Options is now involved in the running of the event and have Lucy, our Fundraising and Marketing Manager, as vice chair of the committee.  Lucy, along with Marketing Officer, Claire Holden, will be working behind the scenes to help ensure this carnival is the best yet!
The event is a highlight in Hazel Grove's calendar, with the day-long event bringing together the community, from local schools and businesses to national sponsors who have a home in the area. Lucy and Claire join a dedicated committee who are looking forward to working together on making this year a spectacular event.
This year the carnival marks its 40th birthday, and to celebrate a special anniversary in its history the theme will be the groovy 1970's, heralding the decade the carnival began. It's also very special for Independent Options to have upped our involvement in the carnival in its 40th year, as we're celebrating our 40th anniversary this year too! This year's festivities will be held on Saturday 15th July, with the field event starting at 10am, and the parade beginning at 11.30am.
Lucy said "We're always delighted to be a part of Hazel Grove Carnival, but particularly this year when we are taking on a larger role in the event during our joint 40th anniversary years. We are very much looking forward to getting stuck in and celebrating the big day in July!"