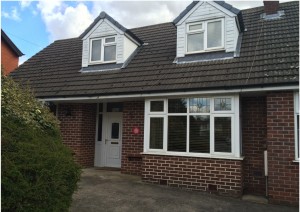 Independent Options, a local charity that provides support to people with a learning disability in Stockport, has announced the unfortunate closure of one of its respite guest houses in Gatley at the end of October 2017.
Beech Avenue Guest House forms part of the charity's Short Breaks service that provides respite breaks for adults with a learning disability. The service's second guest house, Hallfield, will remain open and will continue to provide short breaks.
CEO, Steve Hyde, said: "It is with deep regret that we announce the closure of Beech Avenue Guest House. Cuts to funding from the local authority have meant we simply don't have enough money to meet all of the expenditure, and we are losing money every day we remain open."
Finance Director, Phil Kirby, explains the situation regarding funding further: "In terms of the funding we receive for providing our short breaks service, we are receiving less in cash terms than we were 8 years ago, and around 25% less in real terms. In the same period, the minimum wage has increased by over 30%."
No staff redundancies will be made as a result of the closure.